Welcome to Phoenix Park!

Phoenix Park Concept Plan:
This 5 acre riverfront park has been created for the residents of South Camden. The Camden County MUA purchased 227 Jefferson Street, an abandoned industrial property, using an Open Space grant provided by Camden County. Below is a picture of the abandoned industrial buildings taken prior to the Authority's ownership. Next is a photo of the property, after the demolition of the buildings. The third and fourth photos show the site, south of our treatment plant, converted into a public park. Phase 1 developed the park's interior. Phase 2 constructed the waterside portion, incorporating shoreline rubble into the grading materials. The Authority and its green infrastructure partners, the City of Camden, Cooper's Ferry Partnership, Rutgers Cooperative Extension Water Resources Program, New Jersey Tree Foundation, the NJ Department of Environmental Protection and the Nature Conservancy, all assisted with the park design.
Phoenix Park Photo Gallery
Project Progress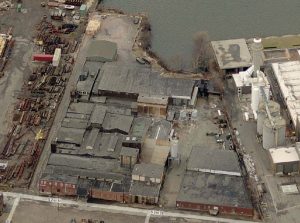 Before Demolition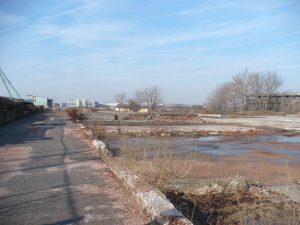 After Demolition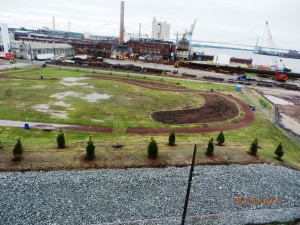 Phase 1 Completion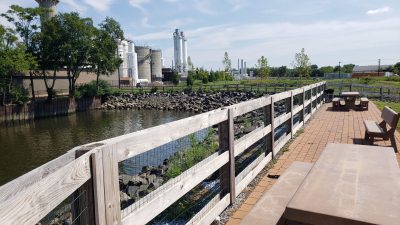 Phase 2 Completion