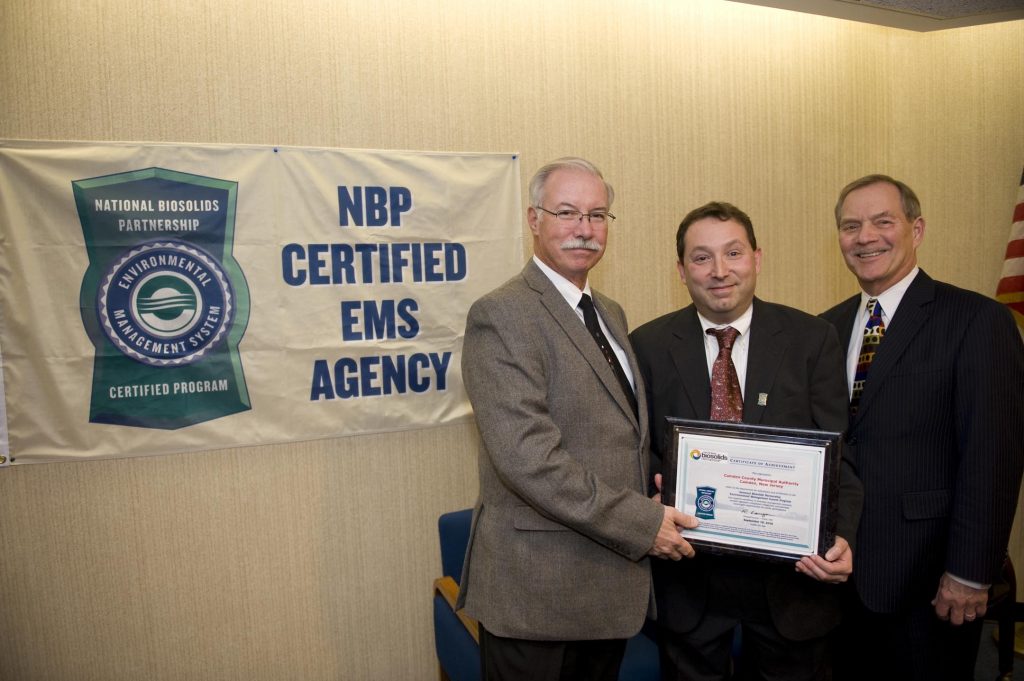 In 2010, the CCMUA became a National Biosolids Partnership (NPB) Certified Environmental Management System Agencyin recognition of its commitment to environmental performance and community service. Certification from the National Biosolids Partnership—a joint venture between the United States Environmental Protection Agency, National Association of Clean Water Agencies,and the Water Environment Federation—is a tremendous honor for water and wastewater utilities. At the time of its certification, the CCMUA was the first water or wastewater utility in the State of New Jersey–and only the 31st agency, out of over 14,000 utilities–to receive this prestigious national honor. The CCMUA has since been certified at the Platinum (highest) level.
In general, an Environmental Management System is a management program designed to identify a utility's most important priorities, and then ensure that the utility's resources are harnessed toward meeting those top priorities and continually improving performance.
The CCMUA's five most important priorities are:
Optimizing water quality performance in order to protect the rivers and streams of Camden County
Optimizing odor control performance in order to minimize adverse impact to our neighboring community
Maximizing cost efficiencies for the benefit of our ratepayers, without sacrificing environmental performance
Community service
Reducing our carbon footprint, and our corresponding vulnerability, to climate change by increasing resiliency
Since the CCMUA implemented an Environmental Management System, it has:
Reduced the impact of sludge hauling traffic and odors on the surrounding neighborhood by removing more water (and therefore more volume) from the sludge, leaving 24.8% of the original material having to be hauled away rather than 27% as before. In addition, suspended solids levels in the effluent have been reduced 35 percent from 9.3 parts per million in 2010 to about 6.0 parts per million as of June 2014.
Improved odor control performance by installing approximately $20 million in new odor control equipment and also implementing institutional and operational controls to improve performance.
Reduced operating costs such that the CCMUA's user rate is actually lower than it was in 1996 after considering the effects of inflation. Specifically, the CCMUA has held its rate for 15 years, during this period while simultaneously improving environmental performance.
The CCMUA has completed a new sludge drying facility which reduced its operating costs and also reduced odors. The CCMUA also has installed 1.8 million watts of solar panels which supply 10% of the energy needs at the treatment plant. The CCMUA is continually seeking opportunities to improve environmental performance and minimize cost to its ratepayers.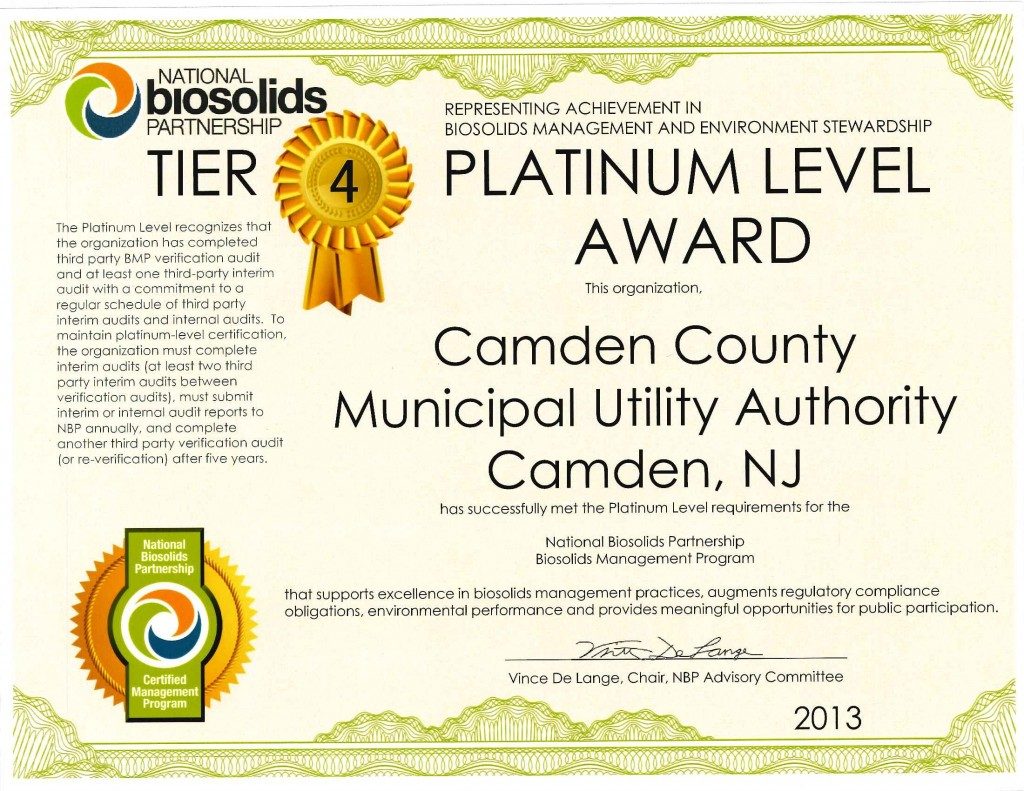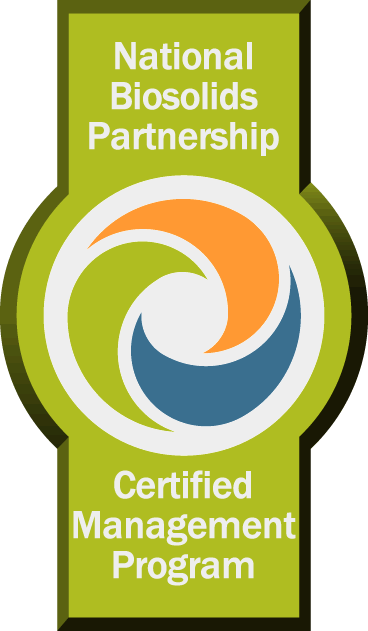 Environmental Management System Manual
Slide Presentation on CCMUA Environmental Management System
EPA Report on EMS Case Studies including CCMUA
Article in Treatment Plant Operator magazine, featuring CCMUA
2017 Performance
2016 Performance
2015 Performance
2014 Performance
2013 Performance
NBP EMS Congratulatory Letter and Certificate Jan 29 2014
2012 Performance
2011 Performance
2010 Performance